Kaboom! Thanks To GOP/Trump Tax CUTs 17 million US workers & 21 States Raising Minimum Wage
SUMMARY FROM VICARIOUS NEWS ARTICLE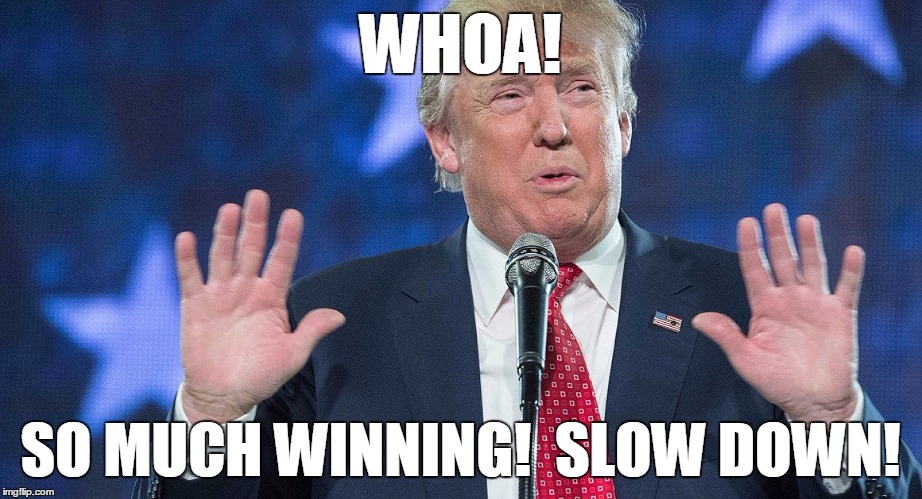 The liberal media and Democrats have been proven wrong once again. They said last year that The Trump and GOP tax cuts wont do a damn thing and won't help the U.S or its economy or its people.

Its been reveal today that 17 million workers in the US will have their wages increas and over 20 U.S States are raising their minimum wage. All thanks to the Republican Tax cuts the Democrats said will do nothing.

The economy is up, unemployment is down, companies are raising their minimum wages, over $2 billion dollars in bonuses were given out to 3 million American workers last year, the U.S GDP is up, more jobs are being created each month totaling 100,000 to 200,000 each month. All because of the Republican tax cuts.
STATES THAT WILL RAISE THEIR MINIMUM WAGE
1. Arizona
Current minimum wage: $10.50

New minimum wage: $11

2. California
Current minimum wage: Large employers, $11; small employers, $10.50

New minimum wage: Large employers, $12; small employers, $11

3. Colorado
Current minimum wage: $10.20

New minimum wage: $11.10

4. Maine
Current minimum wage: $10

New minimum wage: $11

5. Massachusetts
Current minimum wage: $11

New minimum wage: $12

6. Missouri
Current minimum wage: $7.85

New minimum wage: $8.60

7. New York
Current minimum wage: $10.40-$13 (depending on location and business size)

New minimum wage: $11.10-$15

8. Washington State
Current minimum wage: $11.50

New minimum wage: $12

9. Alaska
Current minimum wage: $9.84

New minimum wage: $9.89

10. Arkansas
Current minimum wage: $8.50

New minimum wage: $9.25

11. Delaware
Current minimum wage: $8.25

New minimum wage: in January, $8.75; in October, $9.25

12. Florida
Current minimum wage: $8.25

New minimum wage: $8.46

13. Minnesota
Current minimum wage: Large employers, $9.65; small employers, $7.87

New minimum wage: Large employers, $9.86; small employers, $8.04

14. Montana
Current minimum wage: $8.30

New minimum wage: $8.50

15. New Jersey
Current minimum wage: $8.60

New minimum wage: $8.85

16. Rhode Island
Current minimum wage: $10.10

New minimum wage: $10.50

17. South Dakota
Current minimum wage: $8.85

New minimum wage: $9.10

18. Vermont
Current minimum wage: $10.50

New minimum wage: $10.78

19. Michigan
Current minimum wage: $9.25

New minimum wage: $9.45

20. Oregon
Current minimum wage: $10.50-$12

New minimum wage: $11-$12.50

21. Ohio
Current minimum wage: $8.30

New minimum wage: $8.55
https://www.cnbc.com/amp/2018/12/28/these-states-are-raising-their-minimum-wage-next-year-.html