Blue Wave? Republicans secure 33 States Governorship vs 16 Democrats Governorship
SUMMARY FROM VARIOUS NEWS ARTICLES
Where is that BLUE wave
@SaremChuuk
,
@FactsMatters
@visafree
??? Where is it?
Democrat Stacey Abrams has conceded defeat in Georgia and Andrew Gillum has also conceded defeat in florida to their republicans opponents. And Hard core democrat Senator Nelson has lost his Senate seat to Republican Rick Scott today. All 3 Obama campaigned for and all 3 lost.
As of today 33 head of States in 50 states are under GOP control.

Executive office is controlled by GOP, U.S Senate controlled now by a supermajority of 52 Republicans, and 33 States governorship now controlled by the GOP. The U.S Supreme Court has a conservative-Republican majority, and TRUMP is filling the lower courts and district courts with conservatives at a alarming rate.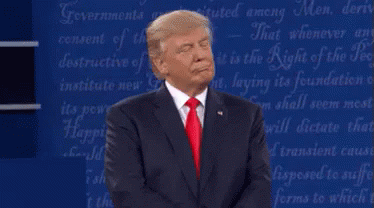 With 33 governorship under GOP control good luck going through with impeachment and stopping Trump from fulfilling his national agenda.
Gotta love that blue wave. lol