Liberal The New York Times:Majority Of Americans Favor Trump/GOP Tax Cuts Act
Trump and GOP Senators and Congressman after passing the Tax Cut and Jobs Act. Victory!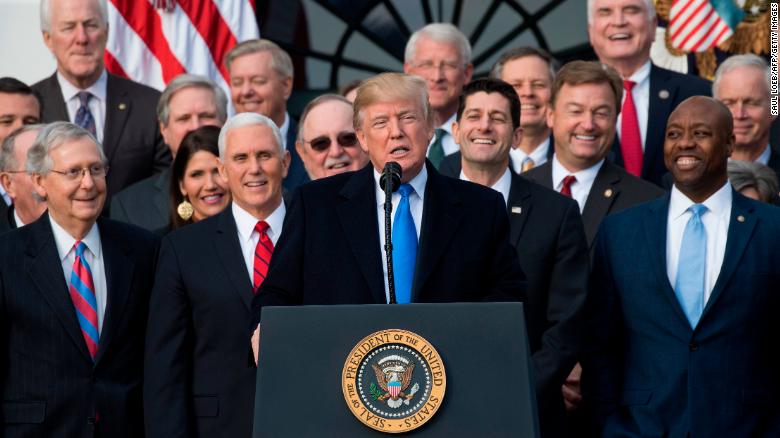 Another one Of The anti-Trump liberal outlet has now admitted that the vast majority of Americans now support and view the Republicans Tax cuts law. And according to the NYT the tax cuts is winning over democrats and independent voters. Why wouldn't it since they are getting more fat checks from the Conservative tax cut law.
Per The NYT:"
Over all, 51 percent of Americans approve of the tax law, while 46 percent disapprove, according to a poll for The New York Times conducted between Feb. 5 and Feb. 11 by SurveyMonkey. Approval has risen from 46 percent in January and 37 percent in December, when the law was passed.
"
https://www.nytimes.com/2018/02/19/business/economy/tax-overhaul-survey.html