Trump eviscerates Obama's immigration policy (DAPA)in two executive orders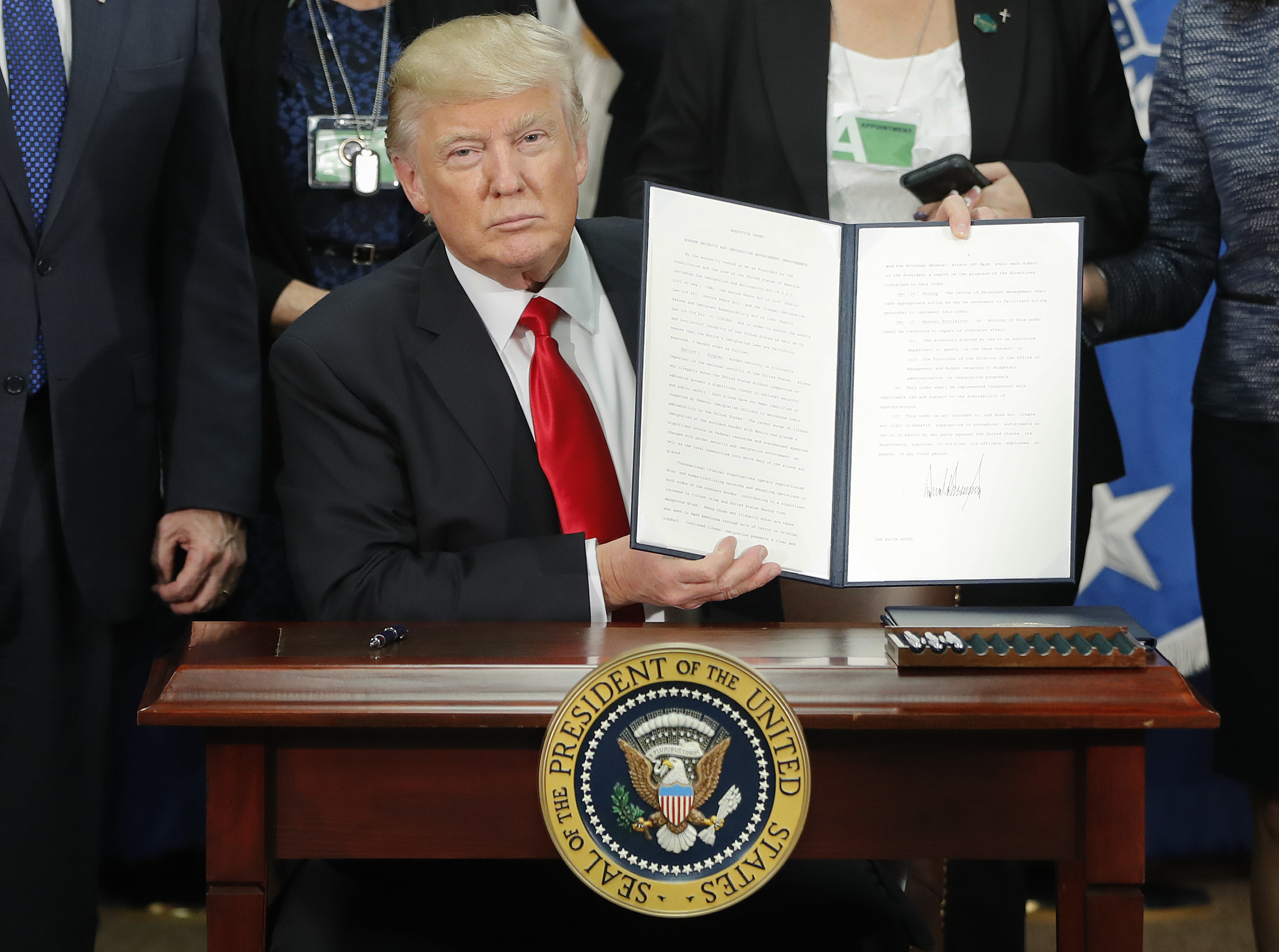 On Thursday, the Department of Homeland Security announced its official revocation of President Obama's executive amnesty for illegal immigrant parents. According to the Associated Press:
Homeland Security [Secretary] John Kelly formally revoked a policy memo that created the Deferred Action for Parents of Americans program. The revocation came on the fifth anniversary of another effort that has protected hundreds of thousands of young immigrants from deportation.
Left untouched, for now, is Mr. Obama's 2012 deportation amnesty that is shielding more than 750,000 Dreamers.
But most of Mr. Obama's other policies, including his "priorities" list that protected almost all illegal immigrants from deportation, are now gone. In their place is a series of directives that would free border agents to enforce long-forgotten but punitive parts of the law beyond the border; encourage Mexico to take a more active role in discouraging illegal migration; and close the loopholes that illegal immigrants have learned to exploit to gain a foothold in the U.S.
http://m.washingtontimes.com/news/2017/jan/25/trump-eviscerates-obamas-immigration-policy/
Does this look like a man worried about the investigations? Another Obama policy and legacy down the toilet. Making America Great Again.